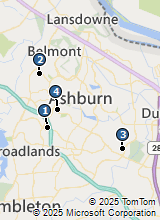 Aikido [a.i.ki.doː] is a Japanese martial art developed by Morihei Ueshiba as a synthesis of his martial studies, philosophy, and religious beliefs. Aikido is often ...

The Aikido FAQ is a resource for Aikido information. Any question you might have about Aikido will be answered here.

Anlatımlı aikido, jo,bokken ve el teknikleri ile beraber eğitimleri, felsefesi, seminerleri ve dojoları hakkında temel bilgiler içermektedir.

Aikido ou aiquidô 1 [a] (em japonês: 合気道 , aikidō) é uma arte marcial japonesa desenvolvida pelo mestre Morihei Ueshiba (1883 - 1969), aproximadamente entre ...

Aikidō [aikidoː] (jap. 合気道 oder 合氣道) ist eine betont defensive moderne japanische Kampfkunst . Sie wurde Anfang des 20. Jahrhunderts von Ueshiba Morihei ...

L'Aikido fu creato da Morihei Ueshiba (植芝 盛平, Tanabe 14 dicembre 1883 – Tokyo 26 aprile 1969), i praticanti di aikido si riferivano a lui con il termine ...

Excellent Aikido Demonstration. This is Mr. Anthony Yates, 6th Dan Aikido Yoshinkan.

Vi inviterer til en introduksjon til Aikido. Mandag 27. januar kl 1930 er det oppvisning og informasjon. Tirsdag 28. januar kl 18.00 er første trening.

Extensive repository for Aikido information including dojo listing, articles, and discussion forums. Maintained by Jun Akiyama.

Aunque las técnicas del aikido pueden usarse como defensa personal ante cualquier posible agresión (el aikido es un arte marcial completo y eficaz, afirmó el ...