Delete list?
If the list is shared, your friends will no longer be able to see the list.
Login to facebook to save this list
You may share this list on your wall now or just save it.
Enter a name longer than 3 characters. Only use letters and numbers.
Post to my facebook profile
Shopping List
We had a problem with your shopping list. Try
refreshing
the page.
Ad

www.amazon.com/Best_Tablets·Amazon Tablet Reviews and Features. Kindle Fire, iPad, Nexus, Galaxy...
Amazon Kindle Fire B0051VVOB2 7" 8 GB Tablet - Wi-Fi
Product summaryCustomer reviewsSpecificationsRelated items
Payment is NOT a factor used to rank search results in Bing.
Stunning Color Touchscreen Movies, magazines and children's books come alive on a 7" vibrant color touchscreen that delivers 16 million colors in high resolution. Kindle Fire uses IPS (in-plane switching) technology - similar technology to that used on the iPad - for an extra-wide viewing angle, perfect for sharing your screen with others....more
Compare
Compare
Adding...
Added to Shopping List
You can only add up to 10 items. Please remove some items from your list to continue adding new ones.
Average rating
(9)
A MAJOR homerun for Amazon!
I question the previous reviewer's legitimacy. This product is awesome for me. I have watched Netflix, internet... Read full review · www.buzzillions.com · Schpunty · 12/17/2011
Great E-Reader
Great for my kids and all co workers. Getting one for my mom and my sister! Love my radioshack in town. Read full review · www.buzzillions.com · Jay · 12/13/2011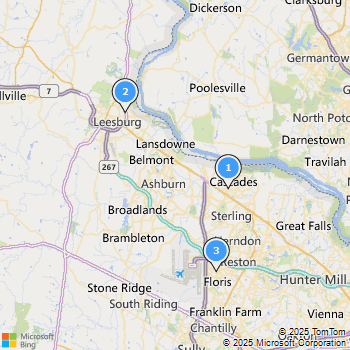 1
Staples
21060 Southbank St 20165, Sterling, VA
(703) 406-3270
In store price: $159.00
In store availability: likely out of stock
2
Staples
1019-B Edwards Ferry Rd 20176, Leesburg, VA
(703) 669-8199
In store price: $159.00
In store availability: likely out of stock
3
Staples
2545 Centerville Road 20171, Herndon, VA
(703) 713-0867
In store price: $159.00
In store availability: likely in stock
Data from eBay Local
Relevant product information
| | |
| --- | --- |
| Brand Name | Amazon |
| Product Line | Kindle Fire |
| Product Model | B0051VVOB2 |
| Product Type | Tablet |
| Processor Core | Dual-core (2 Core) |
| Flash Memory... | 8 GB |